Gail Rubin, Principal, Gail Rubin Public Relations
Gail Rubin has more than 30 years of experience conducting successful public relations campaigns on behalf of a wide range of national and New Mexico clients in the areas of entertainment, education, healthcare, economic development, sustainability, and fitness.
As Principal of Gail Rubin Public Relations in Albuquerque, she provides local and national media relations, event coordination, conference management, community relations, and writing services.
As Senior Account Supervisor for Devillier Communications, Inc. in Washington, D.C., Ms. Rubin played an essential role in the extensive media relations campaign undertaken on behalf of Space Day, the STEM educational initiative underwritten by Lockheed Martin. Her efforts resulted in more than a billion people around the world learning about Space Day. She provided media support at the local, regional, national and international levels.
Ms. Rubin has also generated national media coverage for numerous PBS programs related to science and healthcare, including the Remaking American Medicine series about problems and solutions for healthcare in the 21st century and Seeing in the Dark, a special on amateur astronomy.
She worked with the independent production company Capitol Concerts to generate more than 500 million impressions for the two highest-rated PBS special entertainment broadcasts — the National Memorial Day Concert, which annually pays tribute to our armed forces, and A Capitol Fourth, the yearly Fourth of July celebration on the West Lawn of the US Capitol.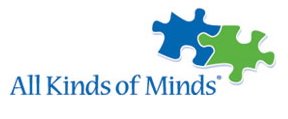 Ms. Rubin managed a comprehensive media relations effort on behalf of All Kinds of Minds, a nonprofit organization for the understanding of differences in learning. Her efforts from May 1999 to April 2006 resulted in hundreds of millions of impressions in print and broadcast outlets across the country.
New Mexico clients have included the following organizations and individuals:
Prior to her work in public relations, Ms. Rubin was a television producer with C-SPAN, the Cable Satellite Public Affairs Network in Washington, D.C. from 1980 to 1985.
Ms. Rubin has a BA in Communications from the University of Maryland, College Park, 1980 and an AA in Radio, Television & Film from Montgomery College, Rockville, MD, 1978.
PHONE: 505.265.7215 | EMAIL: Gail_Rubin@comcast.net